Sapphire Nitro Radeon RX 470 4GB 4G D5 OC (30 Days Warranty)
NITRO Quick Connect
SAPPHIRE's Quick Connect System provides a quick and easy solution. If there's a fan issue detected, the user doesn't need to return the entire card – SAPPHIRE's partners will send out a replacement fan directly to the customer or the retailer. Please contact your place of purchase to request a fan replacement. SAPPHIRE's channel partner will arrange the ideal solution for you to receive your replacement fan.

---
VR Friendly
The SAPPHIRE NITRO Gaming Series cards come with Dual HDMI ports, specifically designed to work with VR. By having two HDMI ports, you can have both an HD monitor and cutting-edge VR headset running at the same time.
The ports are HDMI 2.0b, the latest update, with an 18Gbps bandwidth, up to 32 audio channels, and is able to support 4K 50/60 resolutions like 2160P, whilst remaining entirely backwards compatible with older HDMI specifications.
---
Intelligent Fan Control
For high-end graphic card users,  we always like to get the best performance, running GPU cooler ,quieter and longer life.
Traditional  graphic cards cooling solutions mainly  focus on keeping GPU at lower operation temperature while balance acoustic for end users to enjoy a quieter gaming experience.  At Sapphire our experienced thermal experts always  fine tuning the fan control table for each graphic card we designs.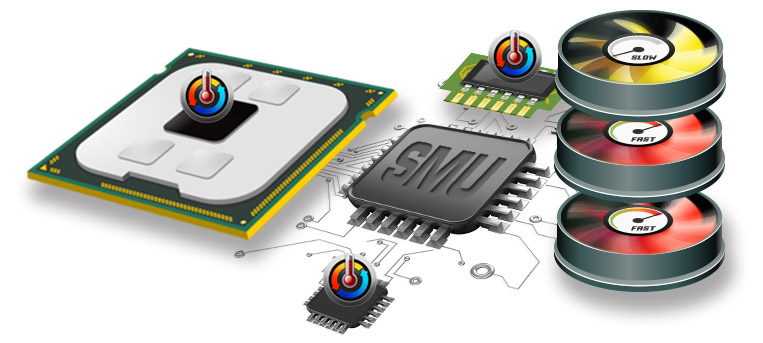 With more and more transistors and integration of High bandwidth memory (HBM),  we introduce an even more intelligent scheme to monitor and dynamically  adjust the fan speeds.  This so called IFC (Intelligent Fan Control)  not only limited to  cooling GPU cores but also inputs from HBM , Power control logics (like MOSFETS) .  With integrated SMU,  there is a smart algorithm to received temperature reading from  multiple inputs, i.e., multiple GPUs power cores,   external Bridge control logics, voltage regulator MOSFETs.  It will also take the current  application loading,  environment temperature into consideration.
The benefit of this new intelligent  fan control methodology is ,  users can always expect the best performance, quieter environment based on whole graphics systems without need to worry about the manual fan table adjustments.
---
Frame Rate Target Control
Frame Rate Target Control (FRTC) enables users to set a target maximum frame rate when playing an application in full screen mode; the benefit being that FRTC can reduce GPU power consumption (great for games running at frame rates much higher than the display refresh rate) and therefore reduce heat generation and fan speeds/noise on the graphics card.
Frame Rate Target Control caps performance not only in 3D rendered in-game scenes, but also in splash screens, loading screens and menus, where frame rates can often run needlessly into the hundreds of FPS. Users might wish to set a very high cap just to limit wasteful FPS like that seen in menus and such, while still taking advantage of the responsiveness given by FPS well beyond 60.
---
DirectX® 12

DirectX® 12 is a new, "console-like" graphics API from Microsoft® that empowers game developers with more direct and obvious control of PC hardware. This direct or "explicit" control better exposes the hardware resources of AMD Radeon™ GPUs to yield higher hardware throughput and, ultimately, more performance for users. To put it simply: much more efficient hardware through smarter software! At the discretion of a game developer, this superior efficiency can be spent on higher framerates, lower latency (VR), lower power consumption, better image quality, or some calculated balance of all four. In any scenario, gamers stand to benefit greatly from choosing AMD hardware to run their favorite DirectX® 12 game.
---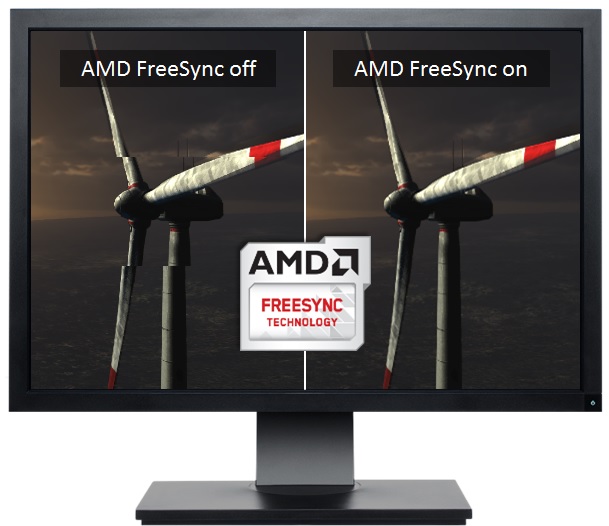 AMD Freesync technology
No stuttering. No tearing. Just gaming.
AMD FreeSync™ technology allows a compatible graphics card and monitor to dynamically change frame rates for the optimum display quality without tearing or stuay.
Industry-Standard Displayport
Freesync uses industry-standard displayport Adaptive-Sync Eliminates screen tearing without all the usual lag and latency
Synchronizes the refresh rate of a compatible monitor to the frame rate of your content, however much it varies
Monitor partners are validating with drivers from AMD now
---
AMD XConnect™ Technology
Plug in and game on with AMD XConnect technology.
Now it's easier than ever to connect and use an external Radeon™ graphics card. With AMD XConnect™ technology, external GPU enclosures configured with Radeon™ Graphics can easily connect and disconnect to a compatible ultrathin notebook or 2-in 1 over Thunderbolt™ 3 at any time, just like a USB flash drive—a first for external GPUs!